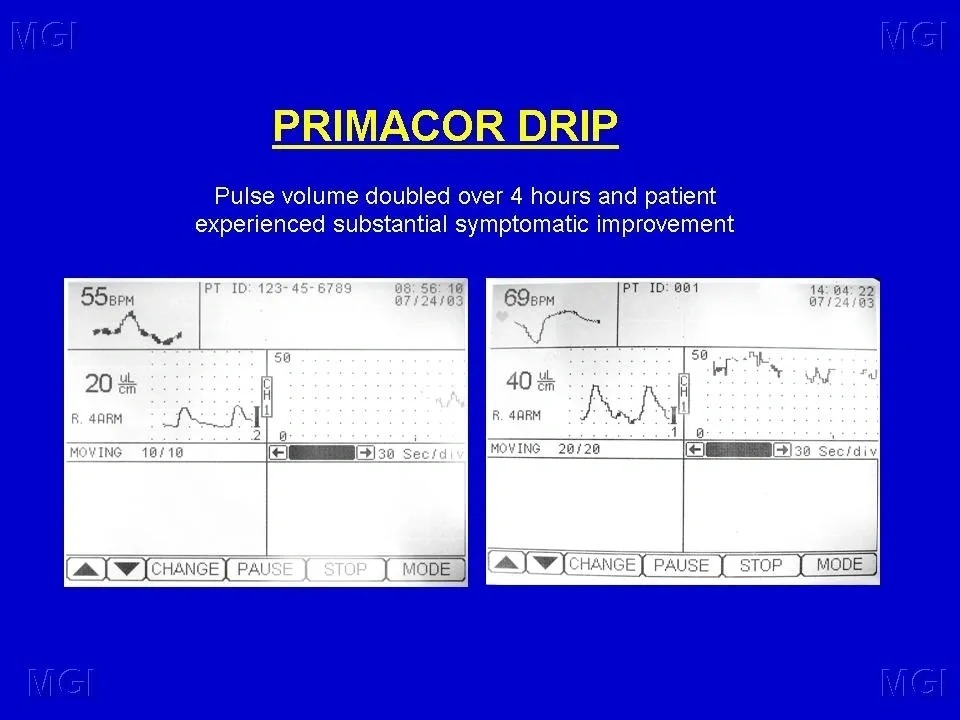 patients receiving inotropic therapy
Two patients receiving inotropic therapy were studied before, during and after treatment. One patient (receiving Primacor) experienced substantial improvement in symptoms and had a doubling of pulse volume which was sustained after therapy. A second patient (receiving Natrecor) experienced minimal symptomatic improvement and had a gradual, sustained but only modest (about 15%) increase in pulse volume. The clinicians felt that the primary problem in this second patient was pulmonary disease and that heart failure was minimal.
Anecdotal data obtained in private practice setting
Data obtained with on older version of the device that has a different graphical output format than the current device.